Paluten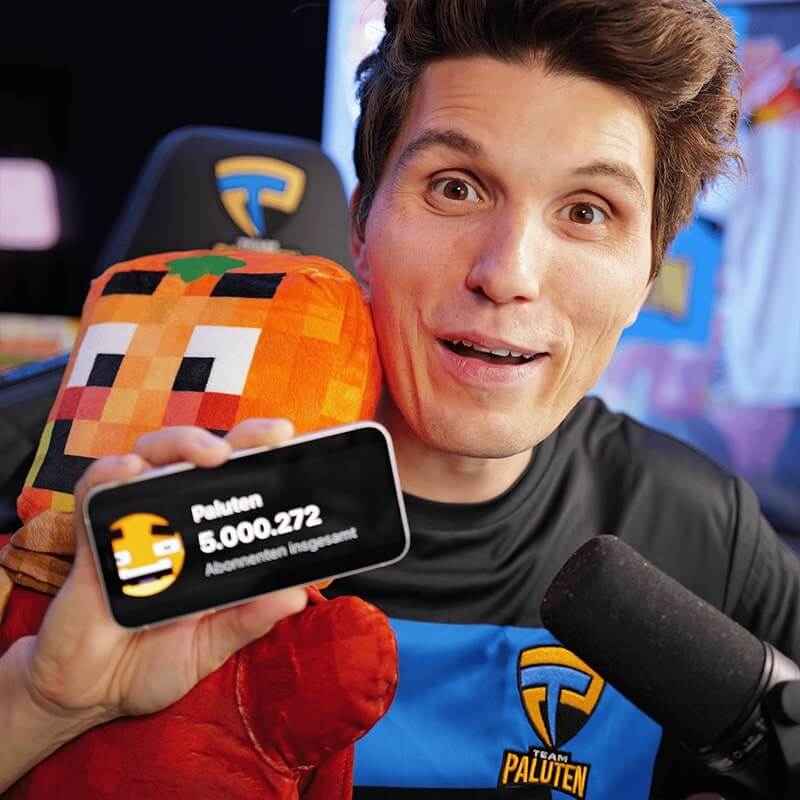 Paluten cracks milestones like other walnuts: Over 5 million subscriptions on YouTube, 5 billion video views and several bestsellers are just a few examples of his extreme popularity - and there are over 7,600 more examples on his channel, because each of his videos is bursting with creativity and entertainment!
In addition to Minecraft, you'll find the most curious and wacky simulators, in which Paluten completely overturns such negligible laws of nature as physics, for example, thereby raising the bar for fun even higher.
And on Instagram, he shares insights into his everyday life, where things are hardly less turbulent than in his gaming videos - and there, too, Paluten is often driven towards the summit!